Chris Kenney is the Principal Art Conservator working in a private practice for nearly three decades offering conservation & restoration services to private clients, educational institutions, museums, libraries, fire & flood disaster mitigators, interior designers, insurance agencies, art and antique dealers, galleries, and moving companies.
We are always available for a chat
(831) 464-1418
Call for an appointment 7 days a week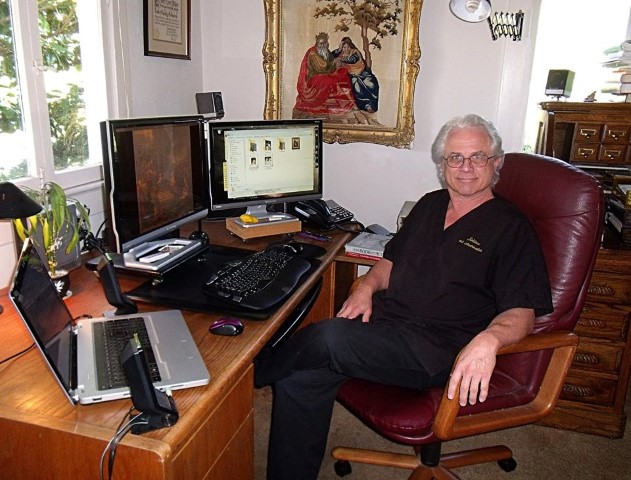 All treatments are performed according to the
Code of Ethics of the American Institute for Conservation
Evaluation of art (structural integrity, visual aesthetics, solubility testing)

Condition surveys of art collections

Developing your art collection and purchasing strategies

Assistance in developing art sales strategies

Digital photography and documentation

Packing and shipping recommendations

Art research and signature identification

Emergency disaster planning and recovery

Assisting with insurance claims

Archival storage of art and memorabilia

Environmental monitoring and pest management

Lecutres and presentations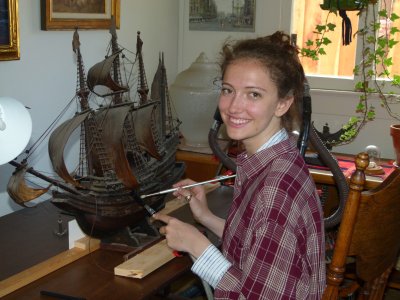 Pre-program interns log many hours before entering into a graduate program in art conservation. A former student at Pitzer College, recent intern Amelia Abramson works on a 19th centruy wooden replica of the Pinta. Because of the machine made nails, the earliest date of creation would be 1830.



Amelia inpaints (retouches) a 19th c. painting and repairs a gilded frame.
~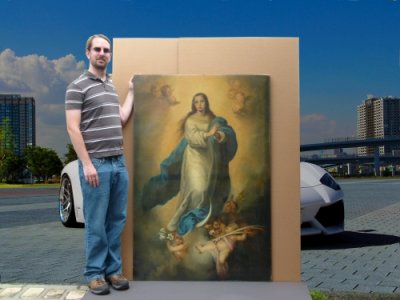 Ian McClure poses with a 19th c. copy of Immaculada Concepción by Bartolomé Esteban Murillo (1617–1682), Spain. Ian has an interest in objects conservation and is specializing in African artifacts while finishing his prerequisites for graduate school.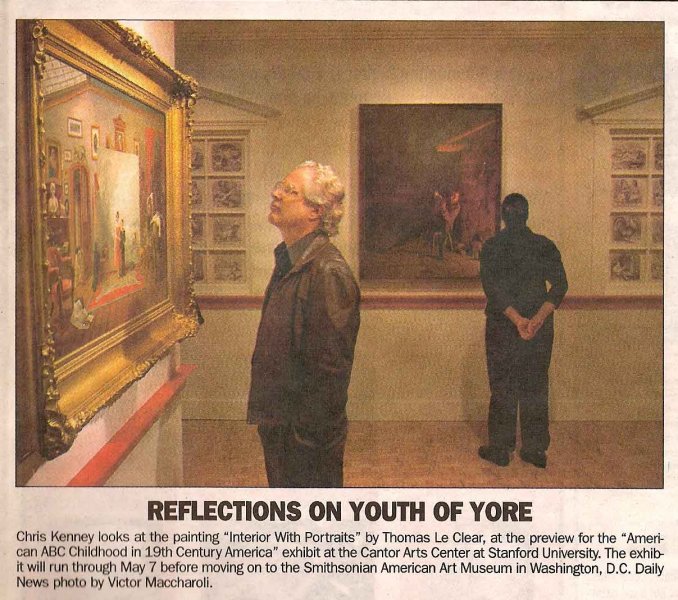 Chris Kenney evaluates a painting at the
Cantor Museum at Stanford
Memberships & Professional Affiliations
American Institute for Conservation of
Historic & Artistic Works
Objects Specialty Group
Paintings Specialty Group
Conservators in Private Practice
Monterey Bay Area Cultural Conservation Group
The International Institute for Conservation
Western Association for Art Conservation
Santa Cruz Museum of Natural History
Santa Cruz Museum of Art & History
Bay Area Art Conservation Group
Santa Cruz Ethnic Arts Network
Monterey Museum of Art